Deborah specializes in creating interactive musicals that teach important values through entertainment. The Luckiest Penny is a FUN way to learn about self-worth.
The perfect audience for The Luckiest Penny is children 4-8 years old who are just being introduced to the concept of worthiness and empowerment.
Did you know that if you have a 1943, pure copper penny, it could be worth more than $1.7 million?
YES! That's RIGHT! A penny can be worth that much because of it's "believed" value!
About...
The Luckiest Penny is a book and musical about self-worth! The story is told from the perspective of two, rare, 1943 pure copper pennies. We go on an adventure with Henry, a tossed-about, penny who believes in himself no matter what his circumstances are. And, we meet Allister, a shiny, uncirculated penny who believes that he has more monetary value than anyone else.
Bullying is such a HOT topic today! From my vantage point, I see that most people are trying to stop bullying. I believe that it is the other way around. If we empower our children to believe in themselves, then they won't listen to all of the demeaning things that they are being told by the bullies.
The Luckiest Penny WILL make a difference! When we performed for a packed auditorium of children for Ability Explosion, I saw with my own eyes how the musical impacted them. We had a lengthy discussion after the performance about who was luckier... Henry or Allister? The kids answers would amaze you. Ask me what I learned...
Ernest Socolov illustrated the book! He has been a professional illustrator for all of his 70+ years! Thank you Ernie, for bringing the vision to life! He was a designer and artist at: ABC; Esquire Magazine; Columbia Records and on and on...
I composed and wrote the lyrics for the music and Gabriel Renfrow produced it. Thank you Gabriel for always making the process FUN! David Singer is one of the dynamic vocalists who made magic happen on the album. It really does take a village...
SUNY University Occupational Therapy Department adopted The Luckiest Penny musical and books to inspire their students and the special needs population that they serve. As luck would have it, Rory & Declan McTigue, played the "two pennies!" Get this... they are twins... Here's what they said:
Thank you for your time in reading our note. Our name is Rory and Declan McTigue. We are 10 year old twins and we love school, our friends, football, lacrosse, and acting. We have been acting since we were very little on Law & Order, All My Children, commercials, and for the past four seasons we have been playing Teddy Schroeder on the HBO hit series Boardwalk Empire.
A short while back we both were asked to be part of a small stage production named after the book "The Luckiest Penny". We played the roles of two rare, 1943 pure copper pennies: Allister, a shiny penny who believes that being in mint condition makes him superior to Henry, a tarnished penny who discovers what is really valuable in life.
As we were decorating our Christmas tree we were talking about what a meaningful story "The Luckiest Penny" is and how we wished there was a movie to tell this heartwarming story. Playing the roles of Henry & Allister was such a great experience that we wanted to share it with you in the hopes that this truly amazing children's book could become a movie one day. We also got to meet the author, Deborah Weed, who came from Florida to watch our performance!
We think families would love it and it would also help children who misunderstand their own value and the value of those around them. The mission of the production is to teach self–worth in a fun and meaningful way. The music produced for the show is so catchy and upbeat; we were singing it loudly as we were hanging the ornaments. We asked Ms. Weed if we could share her book with you and we asked our mom to help sending you a copy because we really think it would make a great family movie!
We hope you agree! Rory McTigue Declan McTigue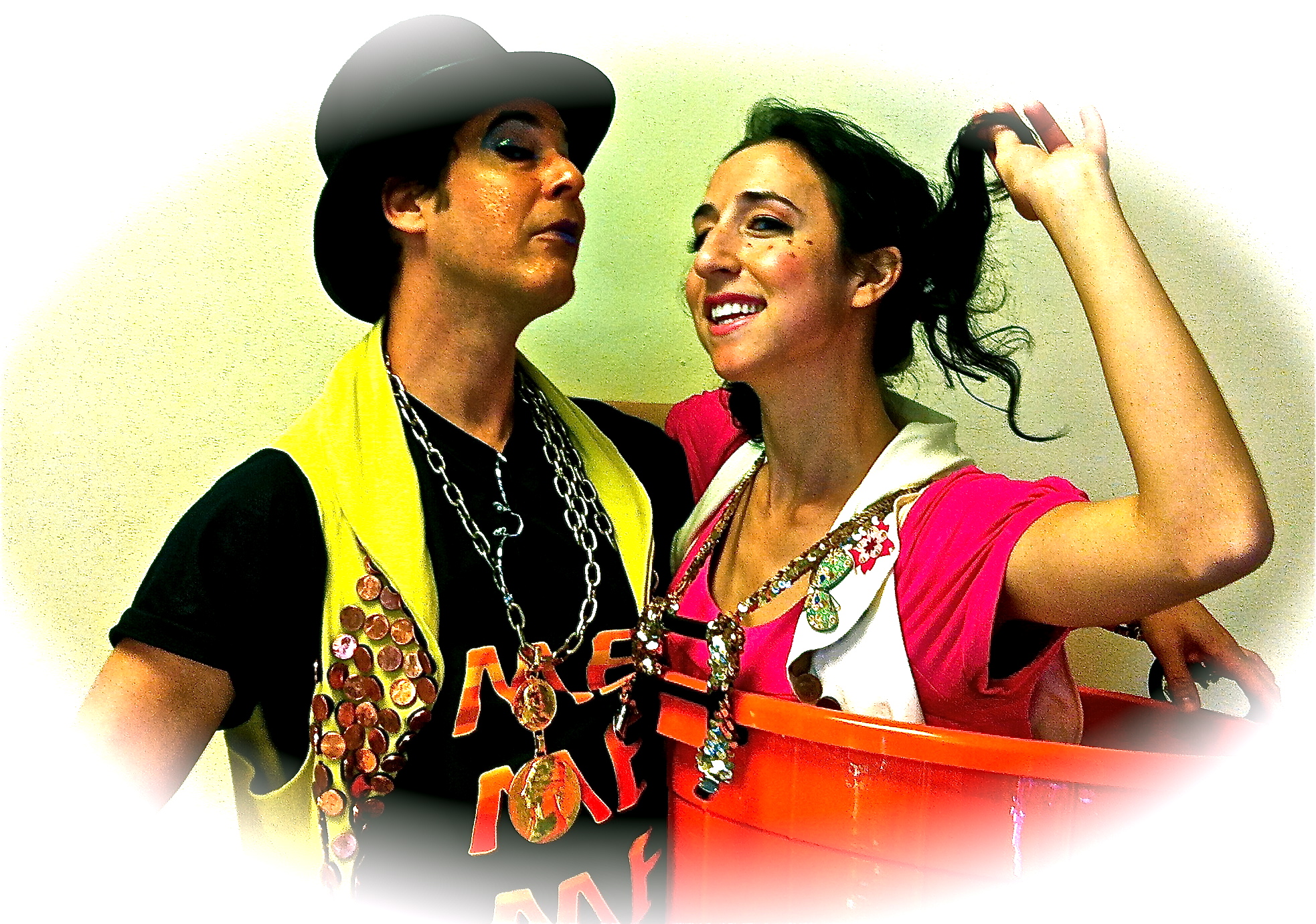 Sticky Bun Bandits
The Sticky Bun Bandits was performed all over South Florida at festivals, malls, schools and on and on! This was such a thrilling part of my journey and so I just had to share the music from the interactive musical that I created and produced!
"One of the most prolific events of Ability Explosion was the exuberant performance of The Luckiest Penny by Deborah Weed. The story which examines individual self worth affects the sensibilities of everyone who can see and hear it." -
-David New, Ability Explosion President & Founder
"The Luckiest Penny gives us all an opportunity to look at what we value about ourselves and others. It is an engaging story that encourages the conversation of self-worth and love."
-Laura Duksta, Author, New York Times Bestseller, I Love You More
"Here's a story that shares why we need to jump into life - Live Fabulous NOW!
- Sandy Grason, Int'l Speaker, Author & Founder of the JOURNALUTION: Journaling to Awaken Your Inner Voice, Heal Your Life and Manifest Your Dreams
"Deborah Weed has written a timeless fable that reminds us and our children what really matters. This lovely story is about love and values, and it will enrich and inspire you at this time of great challenge and change, when so many families are having to reevaluate what is important."
-Ellen Brazer, Speaker, Author, Clouds Across the Sun, And So It Is
MANY, MANY, MORE testimonials per request...
Let's SHARE!
I am available for school visits, fairs, festivals... you name it. I want to inspire and uplift and if you have the venue, I've got the PASSION!
Just go to the contact page and let's talk! Together we can make the world a better place to be!
All of Deborah Weed's creative content and images are protected by copyright
and may not be used without written permission